The League of Friends of the Kent & Canterbury Hospital
The League of Friends (the League) of the Kent & Canterbury Hospital (K&CH) raises funds to buy a wide range of gifts, equipment and other items to benefit patients attending the hospital as well as visitors and the staff. In total, since it was established in 1953, it has raised over £8 million for the hospital. In addition, the League, mainly through its many volunteers, provides a range of other services including the running of three shops and a kiosk throughout the hospital. We are very proud that the achievements of the League were formally recognised in 2015 when we were presented with the prestigious Queen's Award for Voluntary Service, the MBE equivalent for the voluntary and charitable sectors.
£355,000 SPENT ON A HUGE VARIETY OF EQUIPMENT FOR KENT & CANTERBURY HOSPITAL IN 2022.  THANK YOU TO EVERYONE WHO MADE THIS POSSIBLE.
**HEALTH BENEFITS OF VOLUNTEERING** 

Many scientific studies have shown that people who volunteer have better mental health, less heart disease, less depression and live longer. 

Why not join us in supporting the Kent & Canterbury Hospital? Volunteers are needed in our Covid-secure hospital shops or you could join one of our 9 city and village groups. Look forward to the social, mental and health benefits it will bring, as well as adding fun and years to your life! You will certainly receive a warm welcome. 
EXTENDED SHOP OPENING HOURS
EXCITING NEWS – Our largest shop in the Hospital's main entrance now has extended weekday opening hours from 7am-7pm.   Why not pop in if you're at the hospital and try our new bean-to-cup coffee - don't forget to pick up a loyalty card.
Opening times:
Main Shop in the hospital main entrance: 
7am-7pm (Mon-Fri)  /  8am-4pm (Sat)  
Outpatients Shop: 8am-4pm (Mon-Fri)  / Closed weekends
Fracture Clinic Shop: 8am-4pm (Mon-Fri)  / Closed weekends
Children's Assessment Centre Kiosk: 11am-2pm week days (variable)
Each year we aim to spend £250K on gifts for the hospital benefitting patients, staff and visitors. Thank you to all our customers, new and existing, for your support in helping us to achieve our aim.

Latest News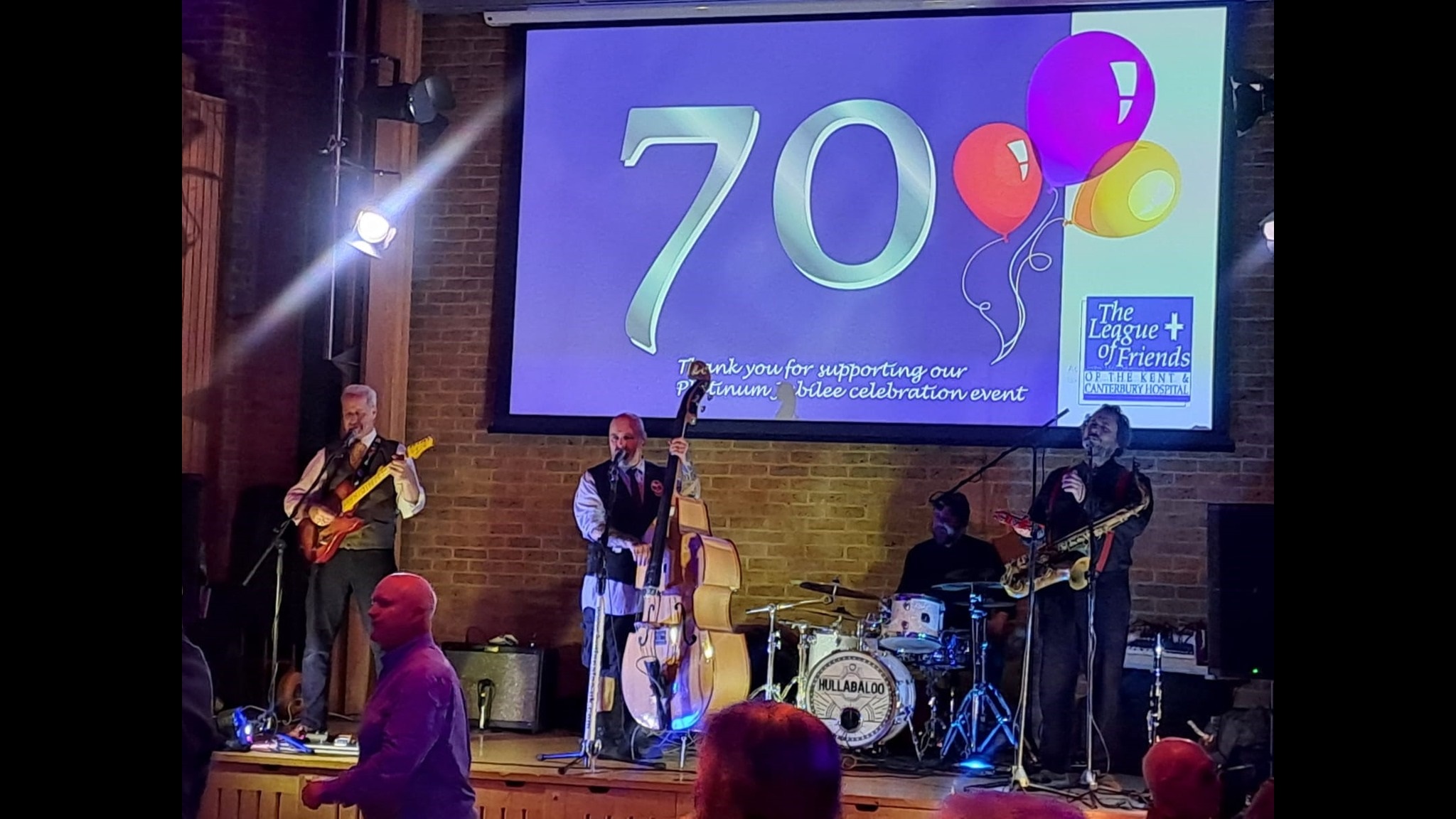 What a night, celebrating our Platinum Anniversary and £8m spent during that time, supporting K&C Hospital.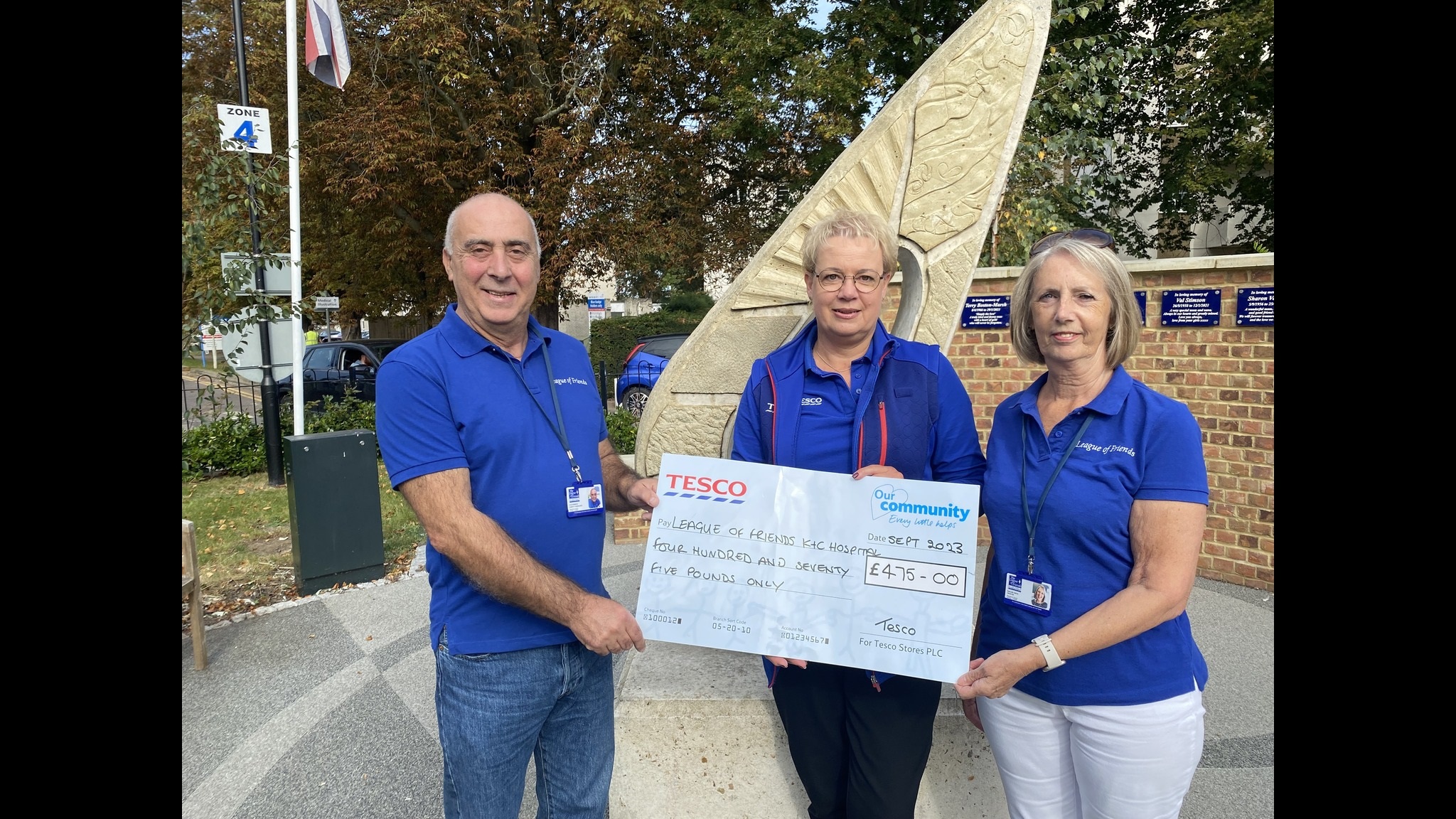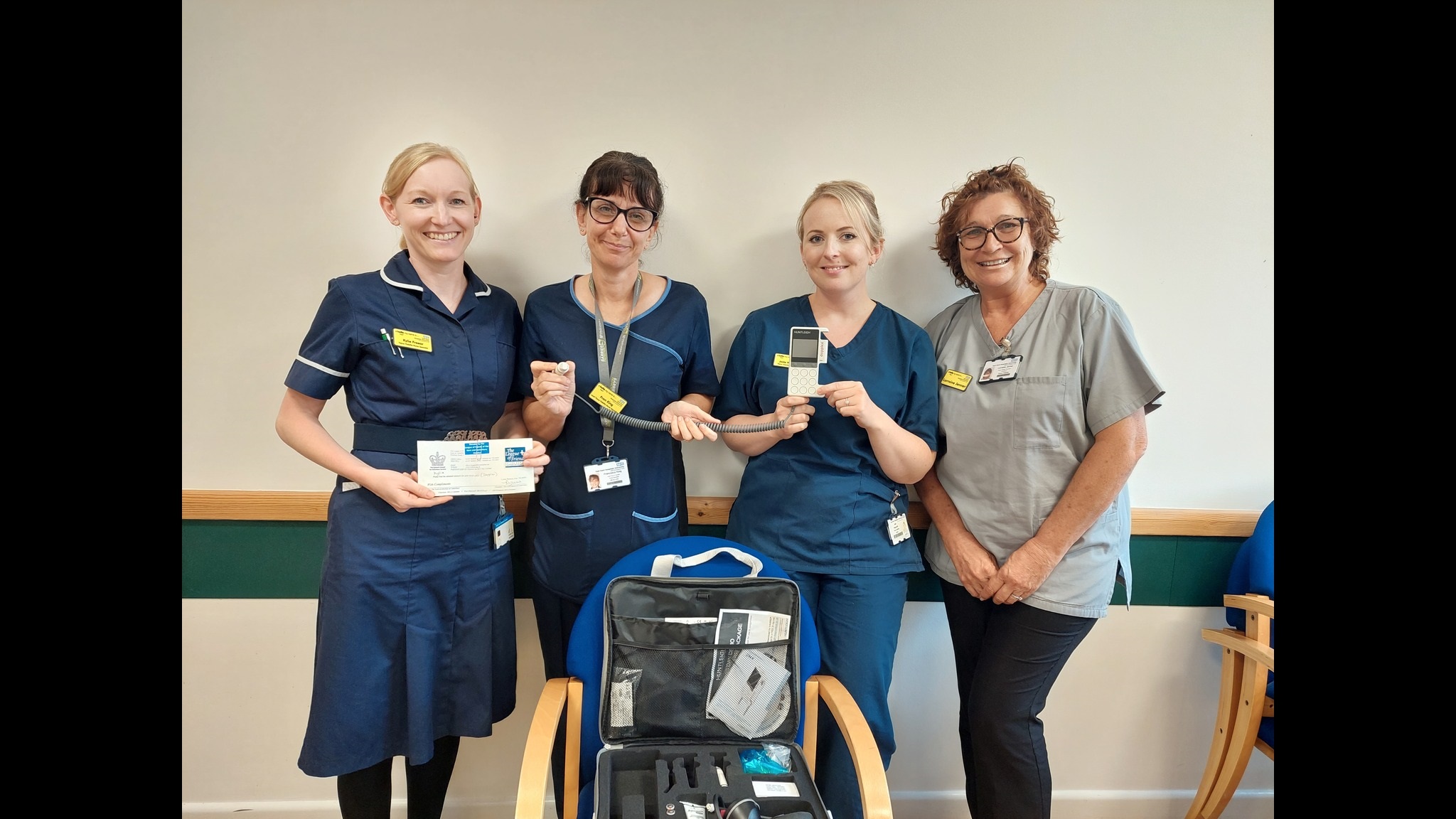 Dopplers welcomed by the Tissue Viability team.